The Once and Future IndieWeb
The Once and Future IndieWeb
Independents to Silos to IndieWeb
Independents Day
Rise of the Silos
Return of the Indie Web
independentsday.org Manifesto
INDEPENDENTS DAY is a worldwide project celebrating independent content and design on the web.
2002 SXSW Interactive Creators
2003 - Peak Independent Web?
2004 Friendly Silos Arrived
2007 Facebook F8 platform launch
2008 Facebook Connect launch
2014 Facebook F8 YESTERDAY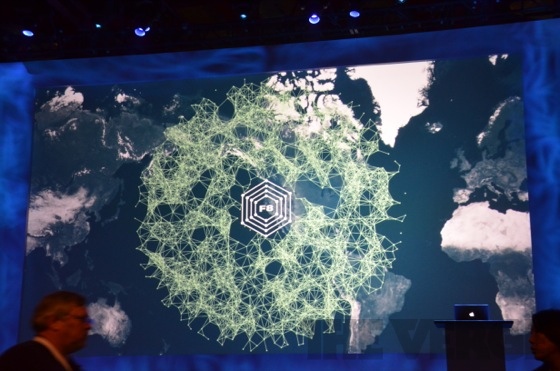 A hive by any other name...
While Some Silos Distracted Us...
2008 AOL Homesites Shutdown
2013 Upcoming.org Shutdown

2003 - Peak Independent Web?
What Happened To The 2003 Independent Web?
What About Trackback & Pingback?
Pingback - noisy user experience
Decline of personal sites
Distracted by format wars, blog UX stopped evolving
People went to social networks to connect … to people!
Silo UX evolved: Twitter, Tumblr, Facebook
Likes, activities made us dopamine dependent...
2008: Social Web Foo Camp — Federating Twitter & Jaiku
Silos Federating?
Ephemeral Lightning
2010: Federated Social Web Summit
2010: Frustrated Social Web Summit
2010: Federated Frustrations
tl;dr: too much talking, not enough building
More talkers than doers
Complacent complexity: Atom, Activity Streams, Salmon, OAuth...
= too hard, fragile, and too few implementations
"I don't care about federation,
I care about my content,
I care about my friends."
2010: "How about an indie web?"
2011: IndieWebCamp founded
Co-founded/co-organized by:
Aaron Parecki, Tantek Çelik, Amber Case, Crystal Beasley
IndieWebCamp 2011, Portland Oregon
IndieWebCamp 2011, Portland Oregon
Show, don't tell
Creators only
Must have own domain name to attend
Use your site as OpenID to sign-in to wiki
RSVP on the wiki
Creators may bring an Apprentice
IndieWeb Discussions Afterwards:
No mailing lists!
IndieWeb Tech: Simplify, Simplify
OpenID -> RelMeAuth -> IndieAuth

rel=me on your existing elsewhere links

microformats/microdata/RDFa -> microformats2

less markup, simpler generic syntax

pingback -> webmention

Drop XMLRPC. "Just" use HTTP.

Easier for publishers and consumers!
Most importantly: user experience first
Learning from Twitter:
From IndieWeb Reply …
WebMention Comments
Via microformats2!
2014: But do we have a chance?
How can we compete with megasilos?
2014: Peak silo UX? (FB & Twitter)
2014: How we're growing:
IndieWeb Generations
Generation 2: Journalists
The IndieWeb Wants You!
To own your data.
To own your permalinks.
To own your identity online.

I can only show you the door...